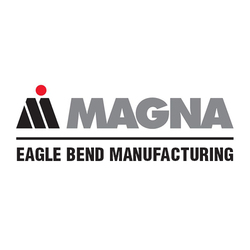 Magna Eagle Bend Manufacturing
Manufacturing
Clinton, TN
Magna Eagle Bend Manufacturing, 1000 J.D. Yarnell Industrial Parkway in Clinton is hiring General Laborers, Assemblers, Press Assistants , Tool and Die Makers, Forklift Operators,  Press Operators, Assy Operators and Laser Operators for the 2nd and 3rd shifts.  
Starting pay up to $15.98 an hour to $26.45 an hour
Magna! one of the Highest Paid Employers in East Tennessee is also Now offering a $4,000 Sign on Bonus, excellent benefits after 30 days, and 3 Personal days off after 90 days. Call Savannah, 865-457-3800 ext 1777. 
Onsite interview this week Tuesday -Wednesday-Thursday from 9AM to 100PM. Fill out application and interview same day. Must be able to pass drug screen and physical.
Also hiring Part time Weekend shifts
Friday, Saturday and Sunday $17.50 an hour or Saturday and Sunday $17.50 an hour
Part Time Positions aren't eligible for $4,000 Sign on Bonus
zqwfem4rvqtm
124644200